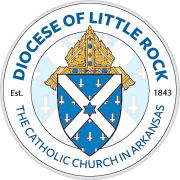 2018 Weekend for Life
Location:
Little Rock, Arkansas
Date:
Start Date: Jan. 20th, 2018
Start Time:
8:30am
Featured speaker Claire Culwell will focus on the theme: "Faith Conquers Death" when she shares her story of being adopted shortly after birth and learning at the age of 21 that she was the twin who survived an abortion. Her sibling did not. Now a mother herself, her testimony reveals that God has a plan for each and every person. This event for high school students focuses on right-to-life issues through a youth perspective. It is held in Little Rock each year to coincide with the annual Mass and March for Life. The "lock-in" begins on Saturday night and include a speaker, praise and worship music, prayer, skits and a dance.
On Sunday after breakfast, youth go to the Mass for Life, which is followed by the March for Life to the state Capitol. It ends with the rally at the Capitol, which includes prayers, speakers and music. Formerly known as Weekend Extravangana, Weekend for Life is sponsored by the diocesan Catholic Youth Ministry Office. The cost is $50 for youth and $60 for adult chaperones. Scholarships are available. Register though your parish by Dec. 19. To register your parish, download and return the registration packet with fee to the address provided. For more information, contact Tricia Gentry at (501) 664-0340, ext. 418.
Website: https://www.dolr.org/events/2018-weekend-life
Organizer Information
Diocese of Little Rock Respect Life Office
Website : http://www.dolr.org/
Facebook : https://www.facebook.com/cdolr