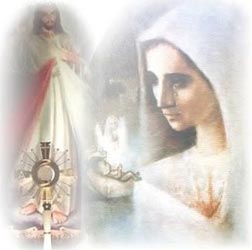 Mass & Rosary Procession For Life
Location:
Spring, Texas
Date:
Start Date: Feb. 17th, 2018
Start Time:
8:30am
Join the Helpers of God's Precious Infants for 8:30 a.m. mass at Christ the Good Shepherd Catholic Church, 18511 Klein Church Rd, Spring 77379. A Rosary for Life will follow the mass about 9:30am in front of the Planned Parenthood Clinic, 4747 Louetta, Spring Texas. If you cannot join us, please remember us and all individuals whose lives we touch that day in your prayers. For more information contact Vicky Whynott 832-875-5126 or Spanish, Viola Griselda Mendoza-Morales 832-660-3924.
Website: http://www.archgh.org/Respect-Life/Helpers/
Organizer Information
Helpers of God's Precious Infants Houston
Website : http://www.archgh.org/Respect-Life/Helpers/